Thank you for visiting our website.
Our Mission
BRING THE BEST VEGETABLES TO MOTHERS AND CHILDREN IN THE WHOLE WORLD.
Who We Are?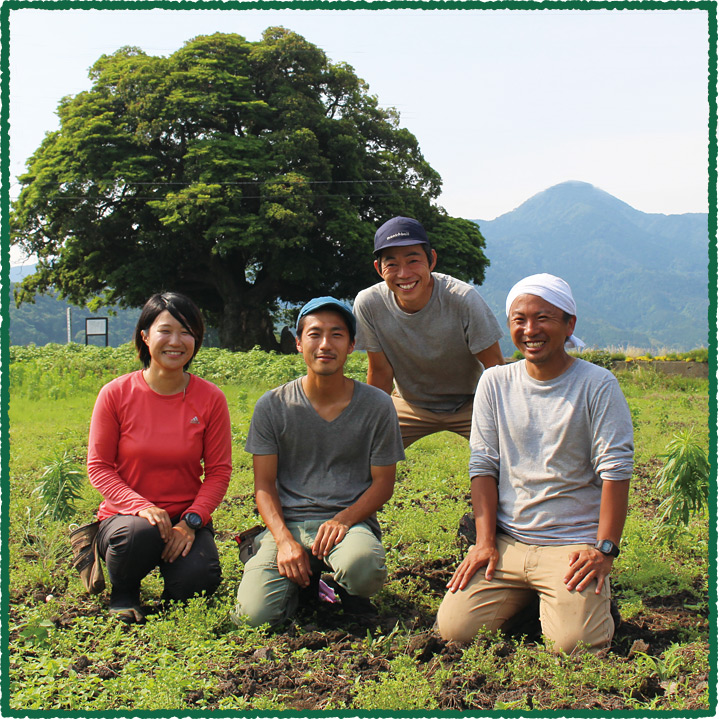 We're professional organic farming company in Tottori Prefecture, Japan.
The director is Shuichi TOKUMOTO who got into agriculture from IT industry. He became a father for three children when he worked at Tokyo as IT-Sales. As you may know, there're no nature in Tokyo. In addition, vegetables that sold at a market in Tokyo are not fresh, as children's meal at least. He thought it's not good for his children, because his hometown "Tottori" has many beautiful nature and he grew up there with delicious vegetables when he was child. Therefore he thought "I have to go back to Tottori with my family for starting my agriculture!" It was 2009.
See our team(Japanese Only).

We're Producing High-Quality Organic Vegetables.
Our vegetables are super tasty, super safety and super nourishing. Because our produce method are;
We DON'T use any chemical fertilizers and agrichemicals.
Based on the data all. We make soil analytics often, and apply organic fertilizers, compost and minerals that calculated along analysis data to soil.(BLOF Theory)
We're farming along three important point-of-views that physical, chemical and microbial.
This way able to brings around 5 times of quantity of vegetables more than custom and traditional way in Japan.
Where is our field in Japan?
We're working in a Japanese traditional farming village named "Iizato" (Tottori Pref, Japan). There's a lot of beautiful nature. Especially water named "Fuse-no-Shimizu" has selected beautiful natural water of Top 100 in Japan by Ministry of the Environment.
What are we producing?
In 2016 / Potato, Plant-Egg, Carotte, Komatsuna, Sweet potato, Radish, Chinese cabbage, Lettuce, Cabbage, Spinach (All Perfect Organic Vegetable)
What does our name means?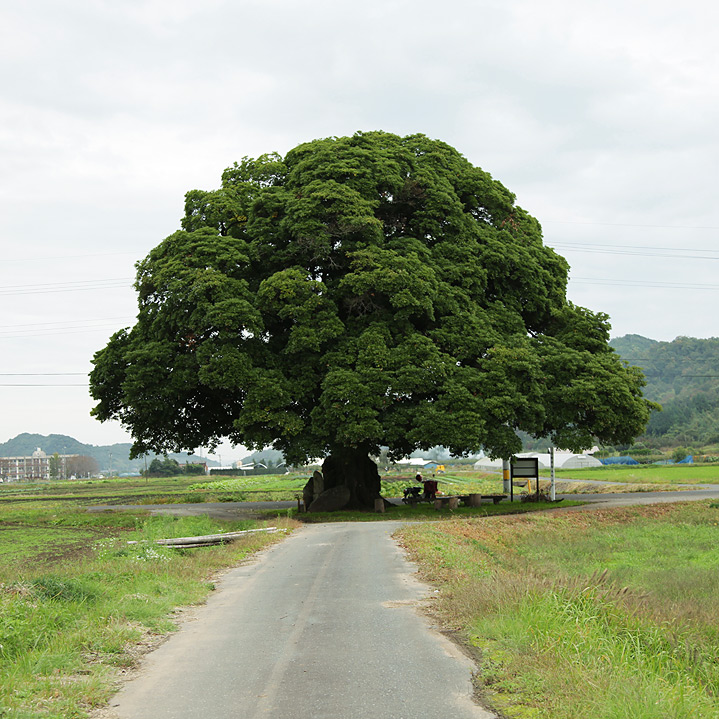 This big and old tree is near our farm, named "Ootabu-no-ki". Our name is TREE & NORF. TREE included on our name is just this tree, and NORF means Farmer in Japanese. We imagine a picture that we're farming at our farm under the tree, and it must be very beautiful scene.

How to contact us?
359 Iizato Tottori-shi Tottori-ken, Japan 689-0343 (Google Map)
+81-857-35-0849
+81-857-77-4384
E-mail Form