Thank you for visiting our website.
Our Mission
BUILD A ROAD TO THE FUTURE.
Toward the realization of our mission
1.Tuning
The project will establish an ultra-efficient, highly profitable, 10,000-hectare production system that redefines existing concepts, while at the same time realizing agriculture that is sustainable and harmonious, including self-sufficiency in environmentally-utilized renewable energy, creation of new value for mid-mountain agriculture, and reduction of environmental impact, in preparation for a decarbonized society.
2.Digital & Analog
Proactively implement methods to increase productivity, regardless of the size and automation of machinery, IoT, and the use of data …… digital/analog or methods. Not being bound by trends and conventions, we view events from a scientific perspective and accumulate and utilize data.
3. Focus on People
Constantly seek to create an environment and conditions in which staff can work comfortably. Collect and update information on human resources and labor management with the same importance as information and technology in agriculture.
4.Connect
We will disseminate information and fact-based opinions about our innovative agriculture on our own media and SNS to promote change in the world's agriculture. Connecting and collaborating with farmers in Japan and around the world, we aim to become the world's No.1 agricultural corporation in terms of recognition and influence.
Who We Are?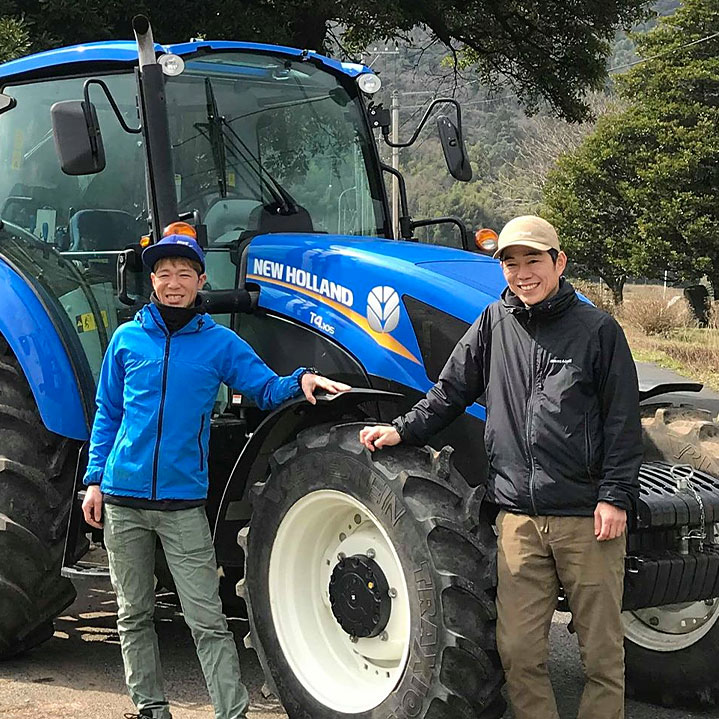 We're professional organic farming company in Tottori Prefecture, Japan. The president,
Shuichi TOKUMOTO
came into agriculture from IT industry.
Important to us.
People and Soil
We will pursue happiness by emphasizing the relationship between the staff of TREE & NORF and our stakeholders, including our families, business partners, and local communities. Given that we are a business operating in the midst of nature, we will give the utmost consideration to and conserve our impact on the surrounding environment, especially on the soil that forms the foundation of our cultivation.
Scientific viewpoints and cropping patterns suited to the land
We place scientific thinking and methods at the center of our cultivation methods and base our decisions and judgments on data, statistics, and other facts as much as possible. We place importance on formulating a hypothesis, implementing it, and verifying it after the fact. We pursue and implement cropping patterns that are in harmony with the climate of the land, with an emphasis on the right crop in the right place.
High-Quality
We maximize the inherent potential of rice and vegetables themselves, that is, "good taste" and "balanced nutritional value," and ship them at the highest possible level of freshness. Nutritional value is always evaluated objectively and scientifically by quantifying it through inspections.
Where is our field in Japan?
We're working in a Japanese traditional farming village named "Iizato" (Tottori Pref, Japan). There's a lot of beautiful nature. Especially water named "Fuse-no-Shimizu" has selected beautiful natural water of Top 100 in Japan by Ministry of the Environment.
What are we producing?
Feed rice and soybean.
What does our name means?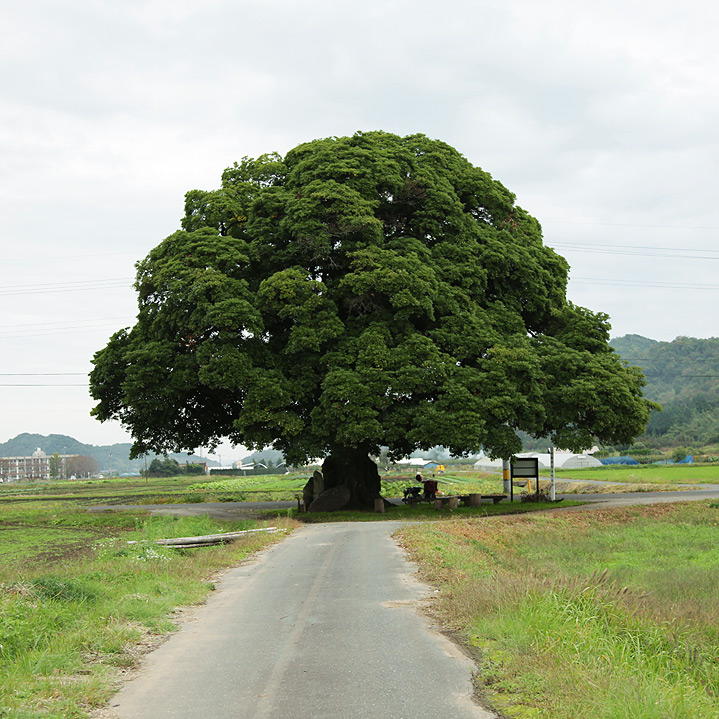 This big and old tree in the photo is near our farm, named "Ootabu-no-ki". Our name is TREE & NORF. TREE included on our name is this tree, and NORF means Farmer in Japanese. We imagine that we're farming at our farm near the tree with smile, and it must be very beautiful scene.

Wanna contact us?
We're very sorry, but inquiries by phone will be in Japanese only. Email can be inquired in English.
359 Iizato Tottori-shi Tottori-ken, Japan 689-0343 (Google Map)
+81-857-35-0849
+81-857-77-4384
E-mail Form